desiGn/Tech
We seek to provision our students with a wealth of two-dimensional and three-dimensional design experiences that augment the thematic curriculum. Drawing with pen, charcoal, and pencil; painting with tempera and watercolor; color-blending with pencil, crayon, cray-pas, and ink; and printmaking, both monoprint and lino and woodblock prints, are the foundations of two-dimensional design work schoolwide. In the three-dimensional realm, our youngers explore clay, sewing, weaving, and woodworking while olders have a chance to work with metal and glass as well. Portraiture and mapmaking are constants throughout the grades. The book arts also pervade the curriculum. Children reach a high level of skill in the printing and binding of books: the Lewis & Clark journal of a Junior and the Intermediate letterpress book are but two examples.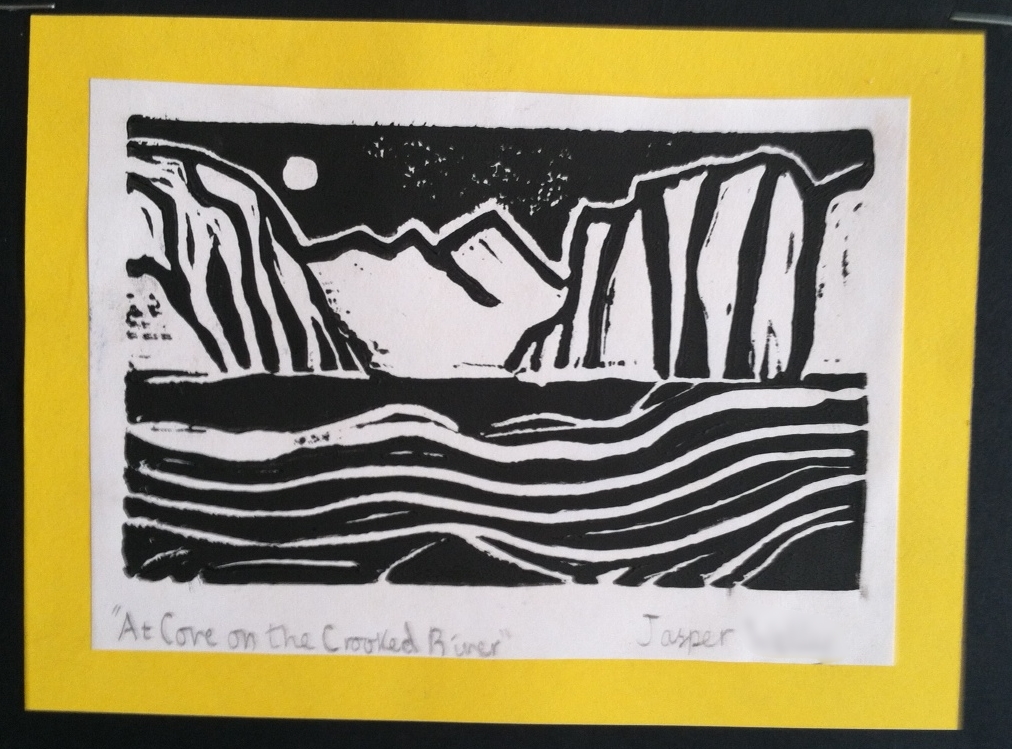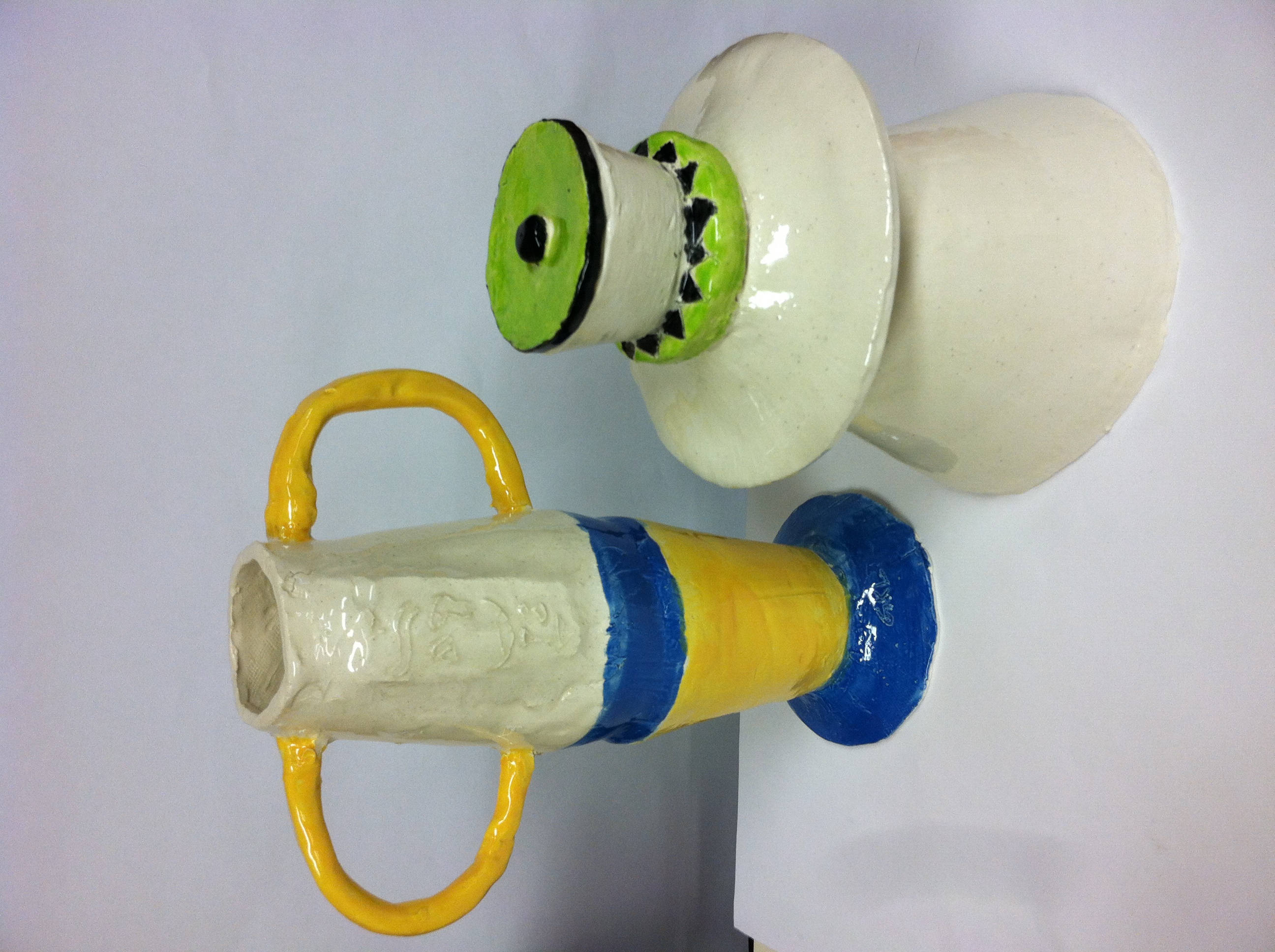 Arbor classrooms and gathering spaces are festooned with students' artistry. The high tops of Library shelves are the resting spot for some of the wonderful animal costumes that have been created for Senior Productions, and scale models of whales and other sea creatures rendered enormous with wire and papier-mâché hang from the ceiling. Art proliferates outdoors as well. Roxaboxen houses inspired by the eponymous book perch in the gardens, miniature Kalapuya dwellings dot the woods, Andy Goldsworthy-inspired natural sculptures may evolve ephemerally on our playground.
Instruction strikes a balance between directly imparting techniques and allowing productive experimentation with materials. Design technology projects let students use the visual arts to convey and explore their understanding of topics under study and to practice creative problem solving. They make models of simple machines, devise elaborate automata toys depicting the action in the Odyssey, construct toothpick bridges to meet load specifications, build crude seismographs, devise mechanisms to make the wings of a model butterfly flap. From their first days playing in the Junk Box as Primaries to their final days in the Senior class replicating a Chinese invention, students are always tinkering. Arbor students have busy, happy hands—making and doing, learning how to put things together.